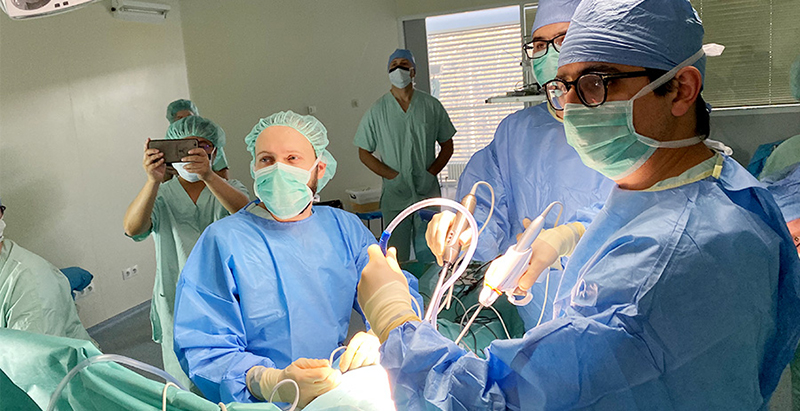 "For SoniCure™ SC100E Ultrasonic Scalpel System, I like much more, for DeepEye™ EVS300 2D Video Endoscopy System, image quality is very good" --Prof. Diego
We're very honored to attend the masterclass led by Professor Diego in Chisinau, Moldova. Prof. Diego has been focused on thoracic surgery for years with extensive experiences. More than 20 young surgeons from Moldova and Romania closely observed the procedures on-site.

On Dec. 9th, Prof. Diego performed two surgeries, one was RUL Uniportal VATS Lobectomy and the other LUL Uniportal VATS Lobectomy. The second procedure lasted for about 4 hours and turned out to be very successful.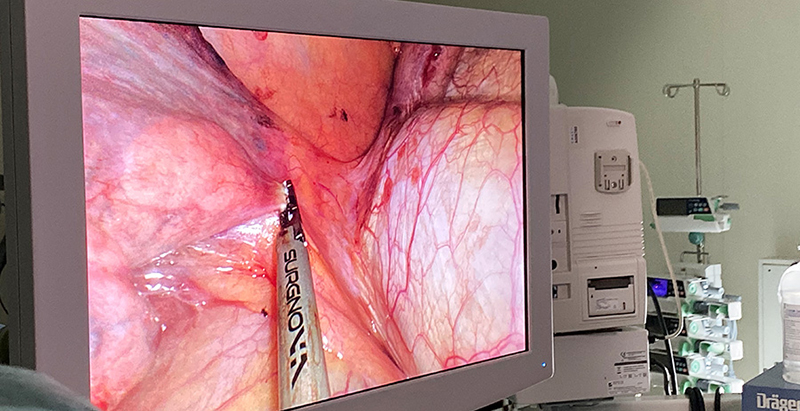 Most of the transection and sealing were completed using Surgnova SoniCure™ SC100E Ultrasonic Scalpel System. Prof. Diego praised that the system had excellent performance that showed no difference with big international brands intraoperatively.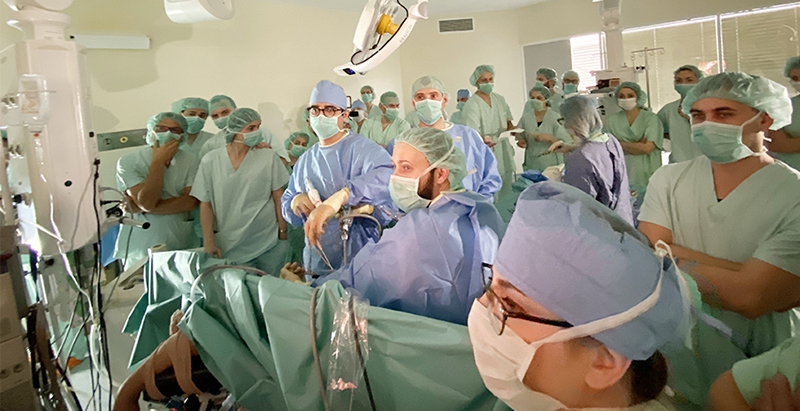 He complimented that the DeepEye™ Video Endoscopy System also performed well with its fog-proof function and ultra-clear image quality. On Dec. 10th, another RUL Uniportal VATS Lobectomy was conducted by Dr. Alexandru, he also commented that both the scalpel system and video endoscopy system performed very well during the procedures.